LG V50 ThinQ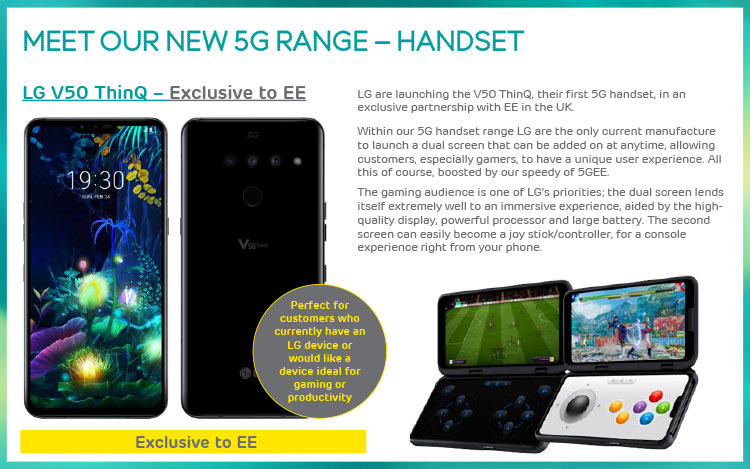 Take advantage of LG's revolutionary 5 camera set up including 3 sense rear and dual front cameras. The triple rear cameras allow you to zoom in on your subject to produce super wide images. Cine shot allows you to add a variety of effects or animate part of the image for added interest. The V50 ThinQ is basically just a 5G V40 with a processor upgrade. That means both good and bad: faster internet speeds and new features, balanced out by a thicker body and likely reduced battery life. Still, we loved the V40, and so the V50 could be a winner as long as LG can keep the price manageable.
OnePlus 7 Pro 5G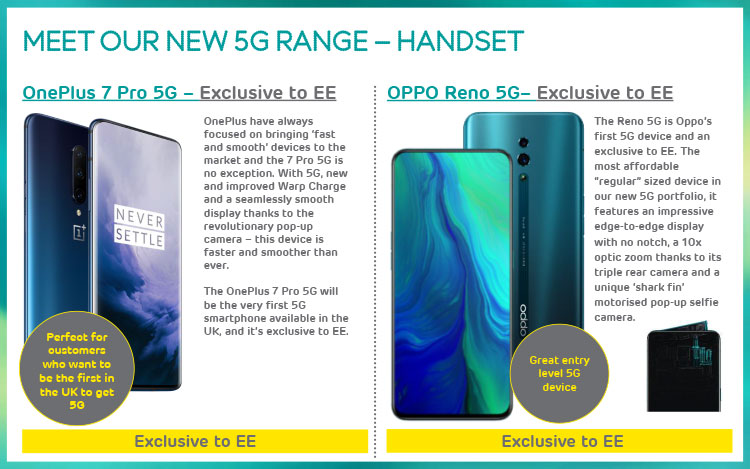 The OnePlus 7 Pro has been created with a large 6.67" display, a 16Mp selfie camera,, as well as a finger print scanner and 256Gb of storage.
Fantastic photos, with a 48MP & 16MP & 8MP lenses will guarantee great photos. There is also a wide angle lenses so everyone makes into the group photos.
There is a lot of kit to love, but you may want to look closely at what else is around.

OPPO Reno 5G
This phone is loaded with great features including 4k filming and night mode, virtually all screen display
OPPO Reno 5G doesn't disappoint against its Android rivals when it comes to pure power. … The Reno 5G still runs OPPO's highly customized "Colour OS" launcher
Samsung Galaxy S10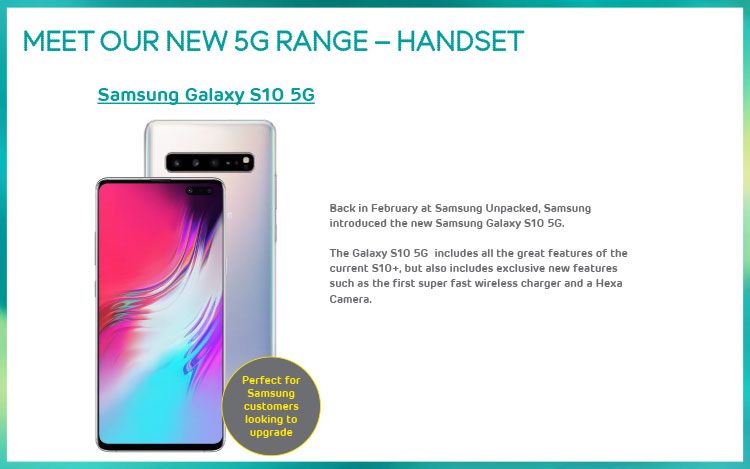 The Galaxy S10 takes the classic S series a giant leap further. It features a 6.1inch curved edge infinity O display and new ultra sonic fingerprint scanner. You can also power share with the power share option.
The Samsung S10 is significantly more so than the Galaxy S9, although it's markedly better value than other highly branded phones.