"At Gencomms we are always looking for that someone special for all roles within our business"
We're always on the lookout for people that have the right mind-set to be a real credit to our team. A positive 'can-do' attitude, a willingness to learn and offer great service as standard, a dedication to the role and appreciation for the important part you play within the bigger team are key traits we look for. It's people like you that enable us to continue the great customer service we offer and maintain a positive and enjoyable working environment. It may sound simple, but a smiling and optimistic team member has a positive affect all round!
If you feel you have a strong skill-set that fits the bill, get in touch, we'd love to hear from you please send us your CV's @ careers@gencomms.co.uk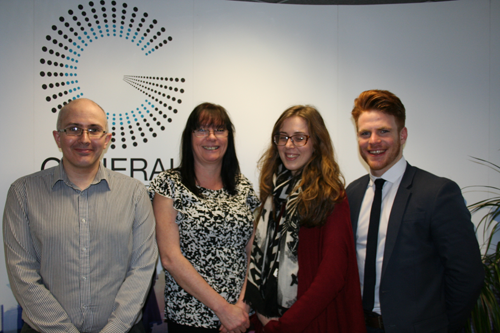 Get a FREE Tariff Analysis & Quote
Contact our team of business solution experts to discuss your business needs! Our team will perform a tariff analysis and prepare a competitive quotation.
Request a quote
General Communications are proud to work in conjunction with City Hospice
City Hospice is a registered charity at the heart of Cardiff, providing medical, nursing and end of life care to patients in their own homes. Formerly George Thomas Hospice Care, the charity offers counselling (to adults and children), welfare benefits advice and day centres with a range of activities. City Hospice is the only at-home palliative care provider for the city of Cardiff and needs to raise a total of £2m to keep providing these specialist services.
LG V50 ThinQ


Take advantage of LG's revolutionary 5 camera set up including 3 sens...
Read more

5G is here and we cannot wait for you to experience all the benefits it brings, but what are the ben...
Read more